Packo Surface Treatment stays operational and all security measurements have been installed.
18.Mar.2020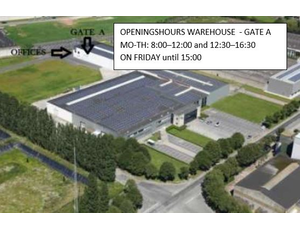 Dear customers and partners,
As part of the recommendations regarding the fight against the current pandemic, we would like to point out that Packo Inox Ltd. has activated the business continuity plan.
Our priority is to ensure the protection of our employees and contacts, while ensuring the continuity of our services unless new measures are imposed by the government.
• Our production remains active in accordance with health and safety regulations
• Goods are shipped and received in "driving mode"
• We remain available by telephone and by e-mail or Skype
• Access to our site is limited, no external visitors are allowed on our site (unless necessary)
• Our external movements are postponed if possible.
We are at your disposal for the optimal treatment of your stainless steel and do our utmost to maintain the quality and speed of our services.
The entire Packo team remains at your service to support you in this difficult context and wishes you to get through this crisis under the best conditions.
Do not hesitate to contact us.