Coasts & maritime climate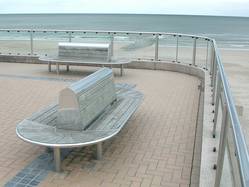 Untreated stainless steel surfaces (304-316L-316Ti) will suffer surprisingly quick brown staining when exposed to a coastal climate. Electro-chemical polishing is till now the only known surface treatment that sustains a shining stainless steel (316L pref) surface in these salty surroundings (up to 20km inland the coastline) providing this super- passivated surface a timeless shiny look.
This purely electro-chemical treatment, applicable on most common stainless steel alloys, dissolves impurities and iron are from the surface, making it smoother (micro-deburred) and chromium 'enriched'. This is what gives stainless steel it's rich gloss and optimal corrosion resistance. A timeless, easy to clean, eternally new look is the result.
Please send your requests to: marc.quaghebeur@packo.com.